The Caridi Group | About
The Caridi Group is a real estate investment and development organization. We specialize in ground up residential and mixed use development properties. Our current focus is on the New York and Connecticut markets, along with an ongoing expansion into Florida markets. We pride ourselves on building luxury homes and buildings with a personal touch. Our latest projects included town-homes in Greenwich, Connecticut and mixed use luxury building in Port Chester, New York.
Property management specializing in mid-sized real estate portfolios nation-wide, commercial, residential, and senior living solutions.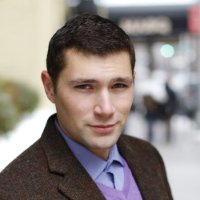 Davio Caridi
President & CEO
Davio Caridi began his real estate career in New York City with Douglas Elliman after attending The University of Connecticut with majors in both in Finance and Economics. His aptitude for business and natural people skills led him to complete numerous rentals and sales, all while continuing his education at Fordham University. Always one for progress and growth, Davio soon began setting his sights on development with an emphasis on residential, and split his time between New York, Connecticut, and California where he built both commercial and residential properties, including townhouses in Greenwich Connecticut and a mixed use building in Port Chester, New York.